The Expendables 3 has started production in locations across Bulgaria and at Nu Boyana Studios in Sofia. We know Sylvester Stallone is already there, but when new Expendables member Harrison Ford shows up to film his part is yet to be determined. But newbies Antonio Banderas and Mel Gibson are already in the area set to film the third film in The Expendables series.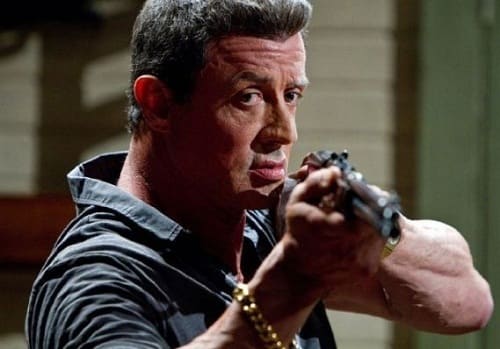 Lionsgate has also announced the release date as August 15, 2014, and also released a synopsis below:
In The Expendables 3, Barney (Stallone), Christmas (Statham) and the rest of the team comes face-to-face with Conrad Stonebanks (Gibson), who years ago co-founded The Expendables with Barney. Stonebanks subsequently became a ruthless arms trader and someone who Barney was forced to kill… or so he thought. Stonebanks, who eluded death once before, now is making it his mission to end The Expendables -- but Barney has other plans.
Barney decides that he has to fight old blood with new blood, and brings in a new era of Expendables team members, recruiting individuals who are younger, faster and more tech-savvy. The latest mission becomes a clash of classic old-school style versus high-tech expertise in the Expendables' most personal battle yet.
Also joining Stallone as Expendables veterans are Jason Statham, Jet Li, Dolph Lundgren, Randy Couture, Terry Crews and Arnold Schwarzenegger.
Ford, Banderas and Gibson are not the only new faces to the franchise as Kellan Lutz, MMA star Ronda Rousey, Victor Ortiz and Glen Powell have joined the gang.
We believe these films have actually gotten better with time. As we stated in The Expendables 2 review, it is clear these guys are having a blast. And you know what they say... when the actors on screen have fun, so too does the audience.
The first two The Expendables movies have made over $600 million internationally. That's a lot of action.