The ripped from the headlines thriller The Fifth Estate has released a poster that could not be more fitting for the film it is promoting. The one-sheet features Benedict Cumberbatch (Star Trek Into Darkness) as WikiLeaks founder Julian Assange. Simply judging by The Fifth Estate trailer, this is one that leaps to the front of the line of Oscar contenders for the year 2013.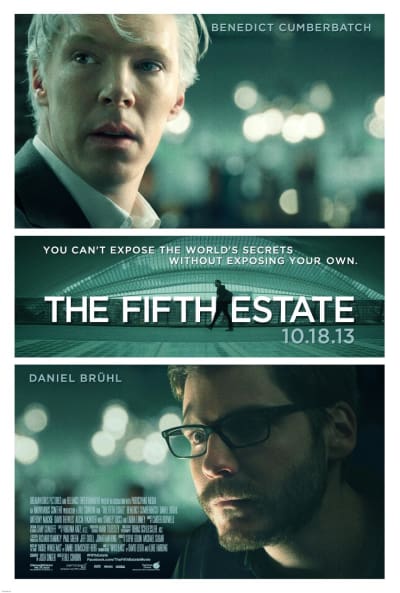 The Fifth Estate is directed by Bill Condon, who is getting back to his thrilling storytelling roots after his detour into the world of the Twilight Saga with Breaking Dawn.
The film also features Anthony Mackie (soon to be seen in Captain America: The Winter Soldier), Laura Linney and Stanley Tucci.
WikiLeaks changed our world forever with its ability to force governments to be more transparent. By releasing some of the most sensitive national security information, they simultaneously were seen as liberators and traitors by the world's most powerful leaders.
The Fifth Estate hits theaters October 18.