As we reported last week, production of The Man from U.N.C.L.E. is moving forward with Guy Ritchie directing and Henry Cavill starring. We know that Cavill will be playing Napoleon Solo and Armie Hammer will be portraying the Russian agent Illya Kuryakin. But, the big question that remained was: Who would portray the vital role of the head of British Naval Intelligence?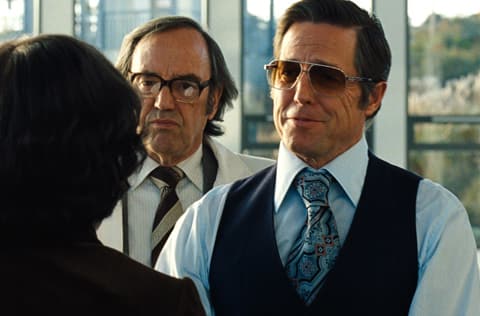 Now, we know it's Hugh Grant -- who most recently provided the voice of the lead pirate in The Pirates! Band of Misfits and was seen in a half-dozen roles in Cloud Atlas.
Production on The Man from U.N.C.L.E. will begin in September.