Hot on the heels of The Monuments Men trailer arrives a new poster for the based-on-a-true-story film that is sure to be an Oscar contender.
The film is directed by George Clooney and also stars the superstar as the leader of a real life military unit that was charged with ensuring the safety of priceless cultural artifacts as the Nazis were trying to destroy everything in their path.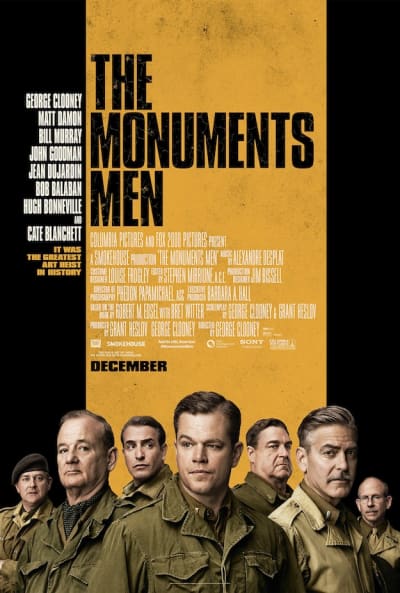 The Monuments Men also stars his Ocean's Eleven cast mate Matt Damon, as well as Bill Murray and John Goodman.