The Mortal Instruments City of Bones: Jared Harris Likes "The Idea of Hodge"
by Joel D Amos at . Updated at . Comments
Jared Harris was struck by the world created by Cassandra Clare in her The Mortal Instruments books and that is largely why he said "yes" to the offer to play Hodge in the film version of the blockbuster book.
As teased in The Mortal Instruments: City of Bones trailer, his character is a leader of a magical establishment called The Institute where he mentors young, gifted souls who live to fight demons and keep them at bay from the human world.
The man who recently killed it as Moriarty in Sherlock Holmes: Game of Shadows found his part in Mortal Instruments: City of Bones hit close to home. "This world was familiar to me in the sense that I went to a Catholic boys school. I felt I already lived The Institute. I've experience people like Hodge," Harris said.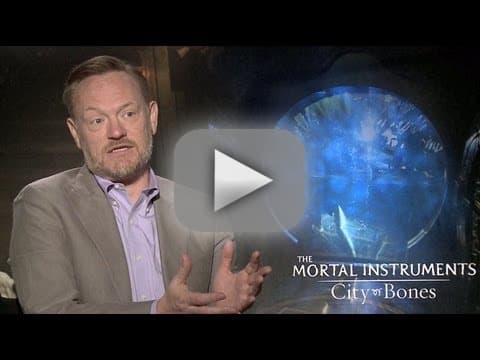 The character is a mentor to gifted youth who possess powers that aid them in their fight against demons who seek to take over the world. The battle has raged for millennia and with the arrival of Lily Collins' Clary, the tide of this war may just be beginning to change.
He also manages to do much, with very little. "I like the idea of Hodge. I like the idea in a short amount of screen time you have the opportunity to make three very distinct impressions on the audience and flip the way they felt about the character."