The World's End Exclusive Giveaway: Blood & Ice Cream Prize Pack
by Joel D Amos at . Updated at . Comments
The World's End, the final chapter in Edgar Wright, Simon Pegg and Nick Frost's Blood and Ice Cream trilogy, is hitting theaters August 23.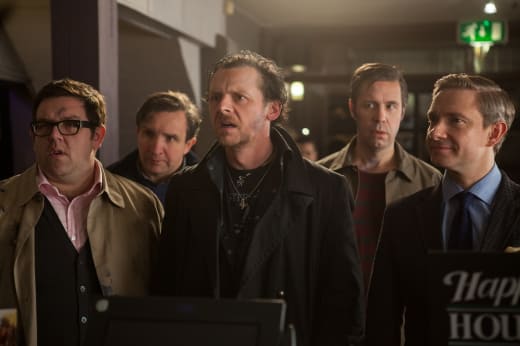 To celebrate, Movie Fanatic is giving one lucky reader a double feature Blu-Ray of the first two films in the trilogy -- Shaun of the Dead and Hot Fuzz -- as well as a $25 Visa gift card to see The World's End in theaters, and something that truly fits the film: A The World's End pint glass and a T-shirt with all the logos of the twelve pubs featured in the movie.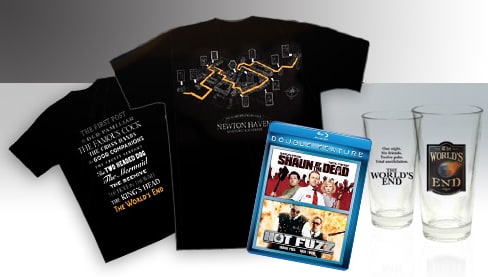 As teased in The World's End trailer, Pegg and Frost are two-fifths of a group of friends who in their early twenties, attempted to complete "the golden mile." The golden mile is a challenge to drink a pint in each of the twelve pubs in their small English hometown. The only thing, they never finished.
Pegg, now an adult who is utterly lost, believes that if he had finished the golden mile, he would have gone further in life. So, he gets the five mates back together and they head back to their hometown to finish what they started decades ago.
Things don't exactly go as planned. As seen in this The World's End featurette, much of the town has been turned into robots or aliens… or maybe they're both!
Use the widget below to enter on Facebook or Twitter. There are three unique ways to enter, and by entering all three ways you can increase your chance at winning!