A curious thing happened this past weekend at Walt Disney's every other year fan fest D23. The Mouse House revealed the Finding Dory voice cast, brought out Maleficent star Angelina Jolie and updated fans on the latest from Marvel movies such as Captain America: The Winter Soldier and Thor: The Dark World. But, what was conspicuously absent: Anything to do with Star Wars other than the Lucasfilm logo appearing with Disney's other properties on a banner.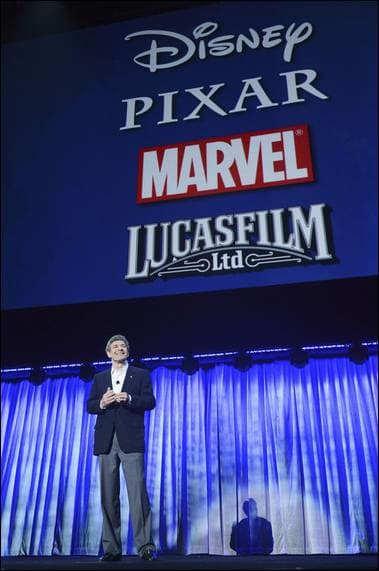 Given the blockbuster news that Disney bought LucasFilm and that this was the first D23 event since that monumental merger, one would have thought that a bone would have been tossed to fans in terms of what has to be the studio's most anticipated upcoming project, Star Wars Episode VII.
Heading into D23, Movie Fanatic would have bet on the fact that we would at least have a title for the seventh film in the series begun by George Lucas. Heck, I thought there would also be news in terms of Star Wars Episode VII casting other than the confirmed, but not quite confirmed, news that Harrison Ford, Carrie Fisher and Mark Hamill are back.
That cricket sound heard throughout the Anaheim Convention Center Arena was otherwise known as Star Wars news.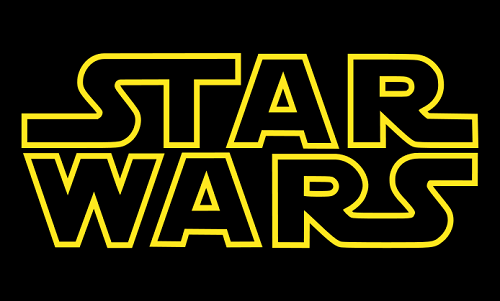 After being a no-show at Comic-Con, again we would have been certain that Disney was saving their first ever news announcement in terns of Star Wars Episode VII for D23. Both could not have been a more perfect venue to make some Star Wars news.
Sitting here at this moment, looking back, it is jaw-dropping that we're not writing anything about Star Wars this first Monday after D23. That's two pop culture events that gather the movie world's media, fans and exhibitors that came and went with nothing to report on the galaxy far, far away.
Astounding… but honestly, it has shot our anticipation level for the series through the roof. What on earth could be coming? The less we hear, the more we get excited. And maybe that's the plan. After all, I would never underestimate Disney or Lucasfilm's ability to generate buzz.
Then again, if you looked closely… real closely, there was something Star Wars at D23. There were crates seen that were spray-painted with the words (in orange): Orange Harvest.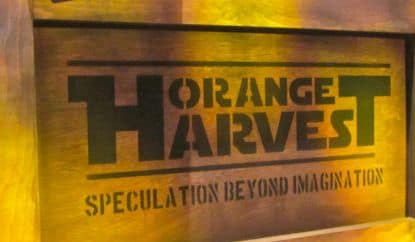 If you know Star Wars history, Blue Harvest was the code name given to Return of the Jedi while it was being filmed. See… there was a Star Wars presence at D23. Kind of.