The Bourne franchise shows no signs of slowing. With the announcement that a fifth Bourne movie is coming with Jeremy Renner returning, news has arisen that Matt Damon is considering returning to the titular role.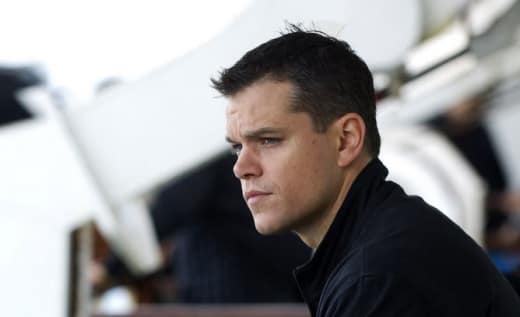 Damon has said in the past that he will not reprise his role as Jason Bourne unless his good buddy, The Bourne Supremacy and The Bourne Ultimatum director Paul Greengrass, is brought back to the fold. Word is that Universal Pictures has contacted both Damon and Greengrass about producing a new film with the two of them that would exist within the world that is expanding with Renner.
When we attended The Bourne Legacy press day last year, producer Frank Marshall said something to us that, at the time, led us to believe that they were focusing on the Renner character and that Jason Bourne was not a factor. But, upon hearing the news that Greengrass and Damon have been approached about continuing their "legacy" of Bourne… the last half of his quote makes a whole lot of sense.
"We're gonna follow Jeremy's character," Marshall said.
And here's the operative quote when it comes to thinking whether Damon's Jason Bourne will return. "Everything else is wide open. That's the great thing about this now. The table is set to go any direction we want to."
So, in our humble opinion… it appears that Renner will do his follow-up to The Bourne Legacy, Damon will return for a new Jason Bourne movie and then a crossover featuring the two will appear next.
Well, one can dream.