X-Files recently celebrated its twentieth anniversary of first airing at Comic-Con, and since that first episode aired, we have had two incredibly different movies from the Chris Carter-created franchise.
The last one, X-Files: I Want to Believe, hit theaters in 2008 and in a recent interview with Empire UK, Carter admits he's ready for a third. And he wants The World's End star Simon Pegg to play a large part in it.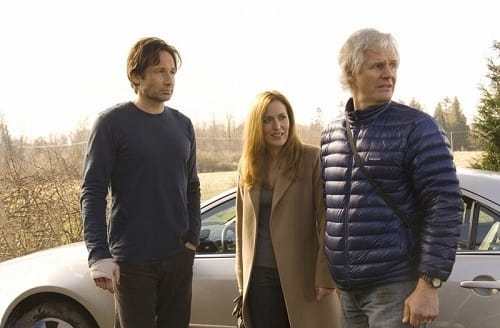 "I think all of us are interested in putting the band back together. I have an idea for a third movie in my head," Carter said.
However, there is an incredibly important timeframe within the mythology that Carter set up with stars David Duchovny and Gillian Anderson that has come and gone. "The colonization date has passed and that is something we wouldn't ignore. For the second movie, we only had the budget for a standalone story, but we want to go back to the mythology."
His Agent Scully (Anderson) shared screen time with Pegg and has been talking him up to Carter in hopes he could enter the X-Files universe.
"Gillian worked with Simon Pegg on a movie and told me that he was a big fan. We actually thought about putting him in the second movie, but there was no part for him," Carter admitted. "I certainly would think about him if we were to go forward in any way."
Let us know in our poll below…
Do you want another X-Files movie?