Fifty Shades of Grey Casting: Matt Bomer and Celebrities React
by Joel D Amos at . Updated at . Comments
Although Matt Bomer did not get the lead in Fifty Shades of Grey, he is appreciative of his fans who have taken to the internet to extol the virtues of what producers missed out on with the White Collar star.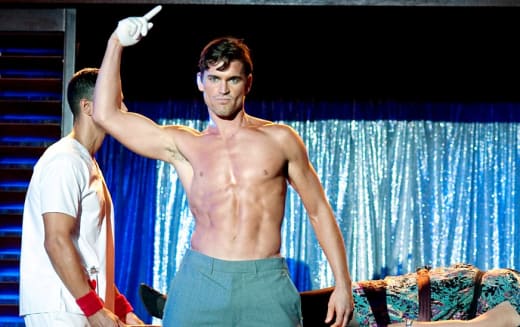 "I'm so grateful for all the fans and touched," he said to ET, as reported by The Hollywood Gossip. But, he is excited to see the film that saw Charlie Hunnam and Dakota Johnson cast as leads. "I'm looking forward to seeing the movie with Charlie and Dakota."
Fan outrage is actually hitting the Ben Affleck is Batman levels, something we thought could not happen given the Caped Crusader's longer history than the Fifty Shades of Grey characters of Anastasia Steele and Christian Grey. But, passion is just as high!
As we previously reported, E.L. James responds to casting haters, and perhaps was hoping to slow down fan fury. But, that doesn't seem to have happened.
Although there is no evidence she was ever truly considered, Lena Dunham took to Twitter to express her thoughts. "I lost the role in 50 Shades of Grey so you won't be hearing from me for awhile," she joked.
Another who has a serious sense of humor about it is Jobs star Josh Gad. "Really happy for Charlie Hunnam getting 50 Shades lead, but bummed because I came this close," Gad tweeted. "Now I have to return all that used leather."
One celebrity who could not be more thrilled is Johnson's mom… Melanie Griffith. "My beautiful child Dakota has been chosen to play Anna Steele in 50 Shades!!" she said on Twitter. "Look out world! Here she comes!"