Tyler Perry and his alter ego Madea will be back this holiday season to spread their unique form of cheer in Tyler Perry's A Madea Christmas. The first poster for the comedy has arrived and it is kind of surprising to us here at Movie Fanatic. It appears to be Perry as Madea as kind of wooden… and if there is one word to describe Miss Madea it is NOT wooden!
But, if you look closely… it makes perfect sense. Madea is a Nutcracker!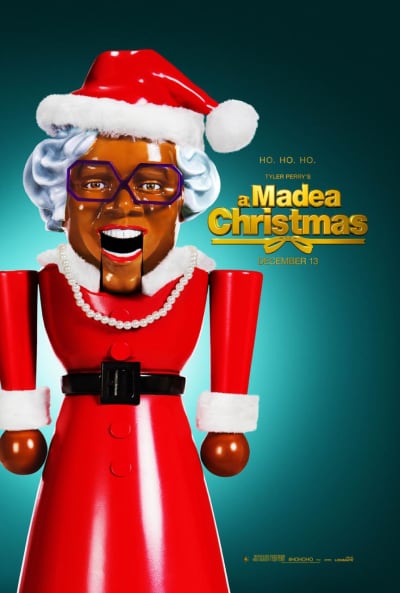 Tyler Perry's A Madea Christmas comes at audiences December 13 and features Perry, Kathy Najimy, Chad Michael Murray, Tika Sumpter, Anna Maria Horsford, JR Lemon, Alicia Witt, Lisa Whelchel, Eric Lively and… Larry the Cable Guy? Yup, he's in it!
This time out, Madea is unwillingly sucked into an effort to have a friend of hers surprise her country-based family for Christmas. As the rural town readies its annual Christmas Carnival… Madea will most certainly be offering her opinions as to how it should be done.
We wouldn't expect anything less from the woman last seen in Madea's Witness Protection.
And which films do you think are on our Top 10 Tyler Perry Movies list?