Paramount Pictures has released the latest poster for the next chapter of Johnny Knoxville's Jackass, if you will. Bad Grandpa stars Knoxville as the ornery eighty-something Irving Zisman.
The film is in the Jackass vein of hidden camera pranks played on unsuspecting folks, and this time out, the protagonist is Knoxville's Zisman. As we see in the poster promoting the October 25 release, he may have had a few too many beers and it's time for a nap.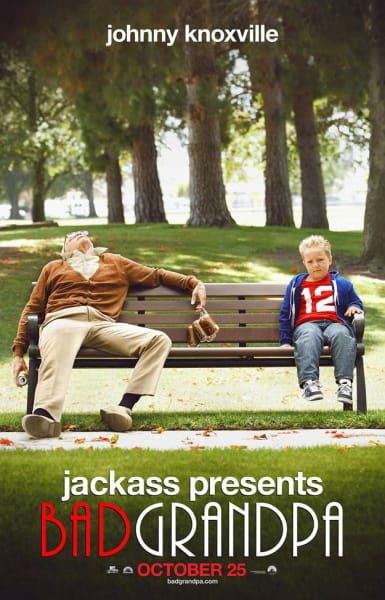 Fresh off the Zisman gets a ride Bad Grandpa poster and the Bad Grandpa trailer, audiences should now have a pretty good idea about what to expect with the latest from Knoxville, that out-there prankster!