Batman Casting: Josh Brolin Says "I Feel For" Ben Affleck
by Joel D Amos at . Updated at . Comments
All those rumors that Josh Brolin was up for Batman in the Man of Steel sequel… turns out they were true. And given what Brolin has seen since it was announced that Ben Affleck is Batman, the actor only has sympathy for his fellow thespian.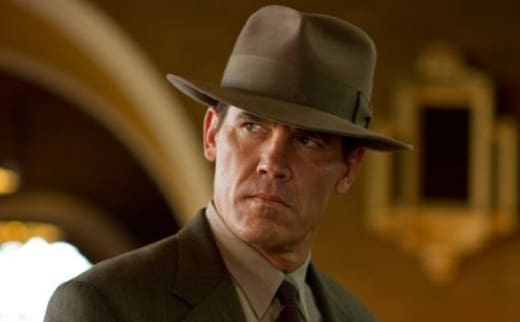 "I've never seen such a global reaction in my life. I feel for him, truly," Brolin said, working the press at the Toronto Film Festival. "I would not want to be him right now. The reaction becomes so personal. It's like, '(expletive) this guy, I wish he was dead.' And you're like, 'What? Dude, seriously?' This guy is just working like you are. He's doing the same thing you are. He's trying to make the best choices he can... I want him to kick ass and I want everyone to love it and kind of eat their words."
When asked if he was indeed approached for the role, the actor seen recently in The Oldboy red band trailer, quickly responded. "We did. I didn't have conversations about it, but Zack, that was part of his idea," Brolin said. "It just didn't turn out. It's OK. It is OK. You know, another scenario might have worked better, but I'm happy for Ben."
Another actor was in Toronto promoting his Prisoners movie. Sure, Hugh Jackman dished X-Men: Days of Future Past, but he also had a tip for Affleck. Given how ripped Jackman got for The Wolverine, perhaps Affleck should take the suggestion.
"I have a great trainer for Ben," Jackman said. Jackman feels, one superhero to another, that Affleck is definitely the man for the job.
"Ben is poised to crush it. I'm really happy for him. I'm so happy he got the part. The difficult part of the role is the Bruce Wayne part. I think he will crush it, and I'm really excited to see what he does. He's ready for it. I love Ben -- he's super smart, very talented, and he will be around for a long time. I think people are gonna love it."