Earlier in the summer, we featured the arrival of The Best Man Holiday trailer and could not have been more thrilled to see the gang from The Best Man back together. From Taye Diggs, Nia Long, Harold Perrineau, Terrence Howard, Regina Hall, Sanaa Lathan, Monica Calhoun and Melissa De Soussa… it was fantastic to see where all those actors who got a career boost from the original film found their characters 15 years later.
But, it wasn't until our Morris Chestnut interview where he told us about The Best Man Holiday that the film entered the realm of must-see for Movie Fanatic. The story of the sequel and the kinship Chestnut talked about the cast having like not even a day went by… is extremely compelling. Now, Universal Pictures has released a holiday-themed poster featuring the entire cast to get us in the mood for some Best Man Holiday cheer.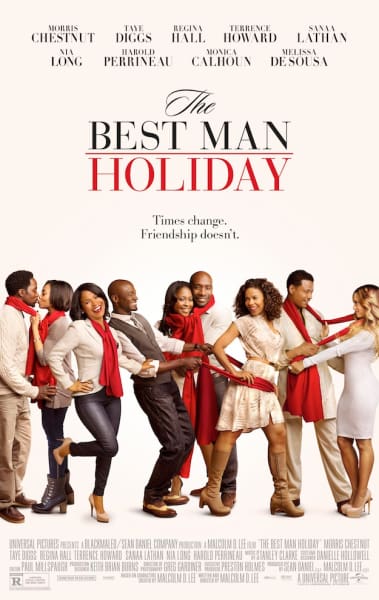 The film lands November 15 and is the second holiday-themed post of the day! Just this morning we featured the A Madea's Christmas trailer. Should we be thinking about a tree already?!