Jennifer Lawrence is back as Katniss and she is ready to fight in the film's latest poster from The Hunger Games: Catching Fire. Fresh off the release of 20 Catching Fire photos, we've got the latest one sheet and it is impressive.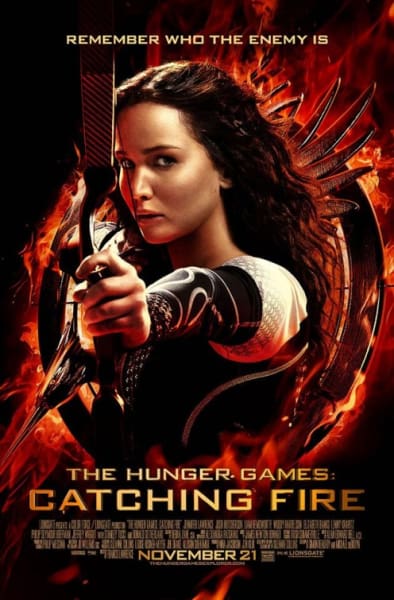 As teased in the Catching Fire trailer, Katniss and Peeta (Josh Hutcherson) are on a Hunger Games Victory Tour and discover before too long that their celebration will be short-lived. See, President Snow (Donald Sutherland) is not too thrilled with Katniss' victory fanning the fires of revolution and needs to find a way to (legitimately) wipe her out.
What better way than to host an all-star Hunger Games that puts Katniss back in the ring fighting for her life with a series of past winners of the Hunger Games?
Catching Fire hits theaters November 22 and also stars Liam Hemsworth, Sam Claflin, Jena Malone, Elizabeth Banks, Woody Harrelson and Philip Seymour Hoffman.