Catching Fire Soundtrack Release Date Announced: Full Track List
by Joel D Amos at . Updated at . Comments
The Hunger Games: Catching Fire soundtrack has gotten a release date and fans of the series started by Suzanne Collins have to wait almost until the film premieres to get it. As the Catching Fire trailer shows, the sequel to The Hunger Games lands in theaters November 22… but what you can get is the Coldplay song that's being touted as the theme… Atlas!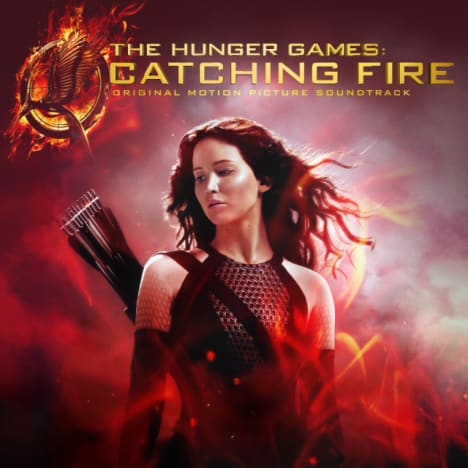 The soundtrack track listing (below) announcement marks the nine week mark until the film premieres. Movie Fanatic celebrated the 11-week mark by announcing our Catching Fire premiere ticket giveaway… and with only days left to enter, you'd better enter now!
And earlier this week, we premiered 20 new Catching Fire photos… so as you can see, the Hunger Games fever is only getting hotter.
The first film's soundtrack hit the top spot on the Billboard Top 200 charts with sales soaring just over 175,000 and we expect this latest to soar ever higher with artists such as the aforementioned Coldplay joined by Christina Aguilera, Sia, The Lumineers, Of Monsters and Men, and Rock and Roll Hall of Famer Patti Smith
Catching Fire Soundtrack Track Listing:
1. Atlas, Coldplay
2. Silhouettes, Of Monsters and Men
3. Elastic Heart, Sia (featuring The Weeknd & Diplo)
4. Lean, The National
5. We Remain, Christina Aguilera
6. Devil May Cry, The Weeknd
7. Who We Are, Imagine Dragons
8. Everybody Wants To Rule The World, Lorde
9. Gale Song, The Lumineers
10.  Mirror, Ellie Goulding
11. Capital Letter, Patti Smith
12. Shooting Arrows At The Sky, Santigold
13. Place For Us, Mikky Ekko
14. Lights, Phantogram
15. Angel On Fire, Antony and the Johnsons