A truly important film has landed on DVD and Blu-Ray with Disconnect. Not only does it chronicle the role that interconnected technology has had in revolutionizing our lives, but also its role in harming them and in many cases, leaving souls behind. Jason Bateman leads an ensemble cast as a father whose son appears to be doing OK. Yet, beneath his quiet teenage exterior is an insecure soul who is one internet exploitation away from doing something truly horrible.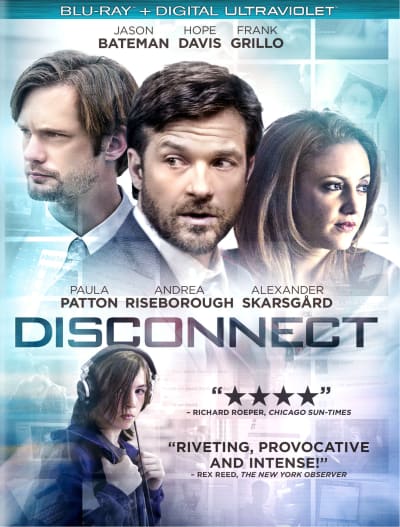 Meanwhile, Paula Patton and Alexander Skarsgard are a couple who find that her internet exploration has led to their identities being stolen and their entire life savings being erased. These are just two of the interweaving stories that are teased in the Disconnect trailer and it produces a film that could not be more timely and important.
Disconnect carries a weight that is strong, yet it never forgets that the movie medium is one based in entertainment. All of the actors in director Henry-Alex Rubin's film know they are merely spokes in a wheel that only runs when all bring equal power to their roles. There is not a single weak link in the entire cast. Yet, the true star of the entire flick has to be Rubin and his uncanny talent to bring a societal issue to light that all of us engage in daily, yet few take the time to think about its repercussions.
Our theatrical Disconnect review found the film powerful, as you can tell, and yet it is one that you may want to watch over and over again… thus perfect for home video with the arrival of it on DVD and Blu-Ray.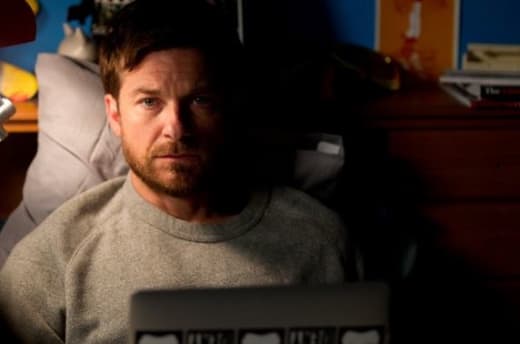 One of the best bonus features included in an otherwise sparse extras section is the audio commentary given by Rubin. Given that film is a director's medium and the Disconnect story is one that is so driven by its helmer, his insight while watching the film is priceless. We would caution to add the audio commentary after witnessing the movie with its own narrative a first time. There are so many layers to this cinematic commentary on our society, that we would not want the viewer to be distracted by Rubin's comments.
Yet, with a second or third viewing, hearing Rubin's take on our society -- as portrayed in his film -- is a welcome addition.
Meanwhile, the behind-the-scenes featurette is aptly named: Making the Connections: Behind the Scenes of Disconnect. Yet, it leaves us wanting a little more insight into the making of this powerful statement on our times.