Dumb and Dumber To Photo: "Pretty Bird" Billy is Back!
by Joel D Amos at . Updated at . Comments
The Farrelly brothers are hard at work on their sequel to Dumb and Dumber. We've seen Jim Carrey's chipped tooth photo, and yesterday, we featured a posted pic of Jim Carrey and Jeff Daniels as Lloyd and Harry… incidentally reading a children's book upside down.
Now, the directors of the film have released a picture of the actor who is best known as "Billy in 4C" and that means that he is back in the sequel. The actor's name is Brady Bluhm and he will always be best known as the character that stroked a dead bird simply saying, "Pretty bird, pretty bird" to hilarious results.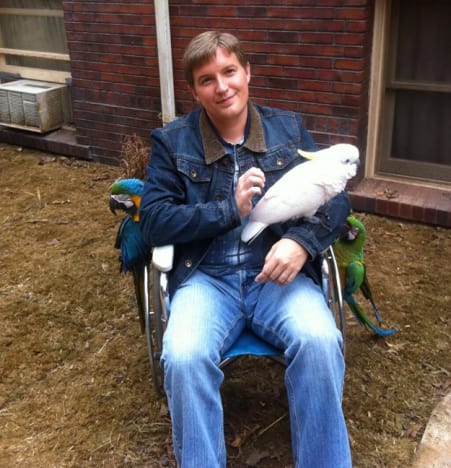 With Billy back… it has us wondering what else the Farrelly brothers have up their collective sleeves.