The latest Ender's Game poster has landed and it features the entire cast for the upcoming sci-fi thriller. Harrison Ford returns to sci-fi in Ender's Game to portray Hyrum Graff, an International Military training officer charged with turning young kids into fighting machines.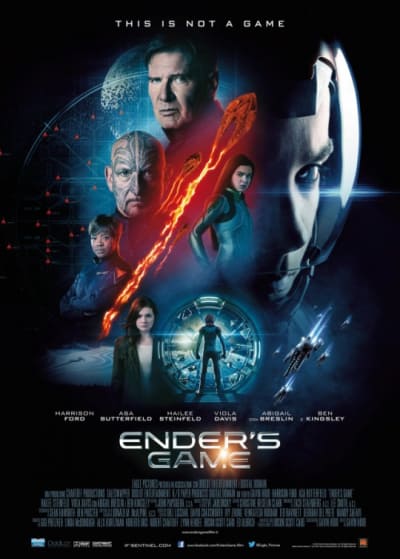 As seen in the Ender's Game trailer, Ben Kingsley is International Fleet Commander Mazer Rackham who is overseeing Ford and his training of one particular student who may be the best ever… Asa Butterfield's Ender Wiggin. The young man masters fight simulators like they're a video game and gives his commanders hope that this pilot could be the key to getting the upper hand on any military conflict that comes their way.
Ender's Game also stars (as seen in the above poster) Viola Davis and Hailee Steinfeld and lands in 3D and 2D on November 1.