Fresh off the Vin Diesel Fast and Furious 7 set photo he posted on his Facebook page, today Diesel published a pic that from the sounds of it, he could not be prouder. Yes, we've got the first photo of screen legend Kurt Russell hard at work on Fast and Furious 7, alongside Diesel and Paul Walker.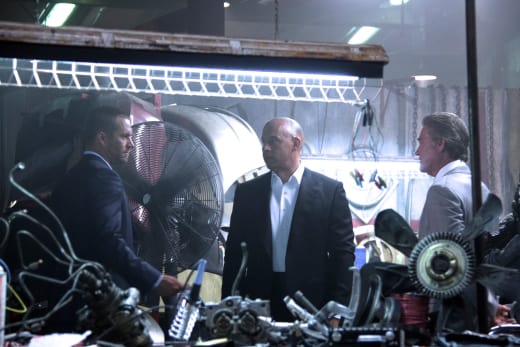 Diesel added to the photo the following: "Kurt Russell, such an honor to work with..."
Now, all we're waiting for is that Diesel Facebook pic featuring Lucas Black!
Fast and Furious 7 also stars Jason Statham (who appeared in the final moments of Fast and Furious 6), Chris "Ludacris" Bridges and Djimon Hounsou and lands July 11, 2014.