Vin Diesel, fresh off of his release of a Fast and Furious 7 set photo yesterday, has released to his social media fans a new video of him hard at work on the franchise's next chapter. The superstar was so thrilled with the first day of shooting -- that he made and posted the video below!
Diesel also sent out a fresh image of him on the set, conferring with new director James Wan (Insidious Chapter 2). Fans of the Fast and Furious series have to be eagerly awaiting the next film, especially with news that Lucas Black is back for the first time since The Fast and Furious: Tokyo Drift.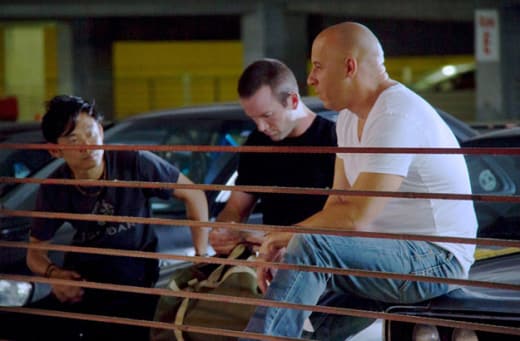 The rest of the cast is ready to rumble as well, including Tyrese Gibson and newbie Jason Statham, who appeared in the final moments of Fast and Furious 6.
Fast and Furious 7 is due to race into theaters July 11, 2014.