Fifty Shades of Grey: Charlie Hunnam Breaks His Silence
by Joel D Amos at . Updated at . Comments
After it was announced that Fifty Shades of Grey cast Charlie Hunnam and Dakota Johnson as leads, everyone had an opinion. Fans spoke out against it and author E.L. James responded by supporting the casting choices. Heck, even one who was up for a part had an opinion… Matt Bomer!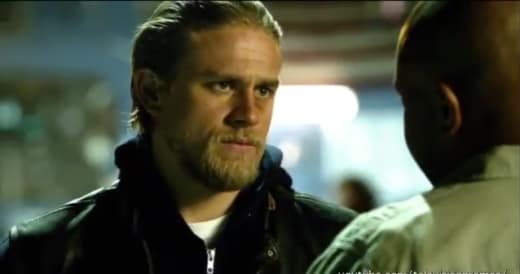 Now, the man who will be Christian Grey is breaking his silence and addressing those who are "haters," as James called them, head-on with why he felt it was a good fit.
"As soon as we got in the room and started reading with Dakota, I knew that I definitely wanted to do it. There was a tangible chemistry between us. It felt kind of exciting and fun and weird and compelling, and so that was it," Hunnam said to The Hollywood Reporter at the premiere party for his hit show, The Sons of Anarchy.
And when it comes to those sex scenes that could be seen as pushing the envelope, Hunnam is not worried. After all, he said, look where he got his start. "My first job was on a Channel 4 miniseries called Queer as Folk. It was incredibly explicit sexual scenes with a man," Hunnam said of the British TV series. "I mean I'm 16 and 17 years wiser now. So if I could do it when I was 18 with a guy, I can certainly do it at 33 with a lady."
Amen to that.
Hunnam also revealed that although he thought about passing on the role, it was a chat with the film's director Sam Taylor-Johnson that hooked him. The fact that his girlfriend adores the book probably didn't hinder his decision either!