The official poster for Frozen has landed and it incorporates several of those characters we first saw in those Frozen photos that debuted earlier this summer. Walt Disney has not only released the latest poster, but also announced that the first full trailer will land online September 26.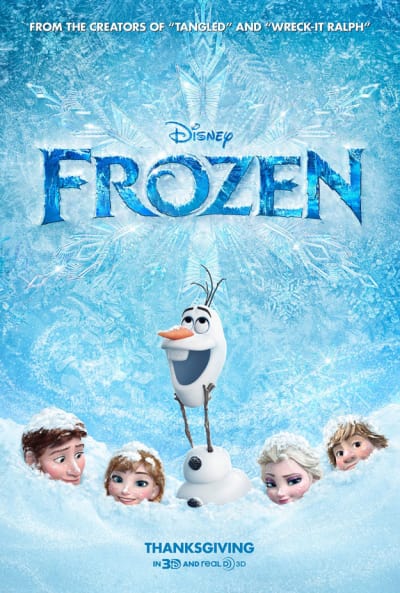 As shown in the Frozen teaser trailer, the film follows what happens when a prophecy ensnarls a kingdom in a winter that never ends. Anna (Kristen Bell) joins forces with mountain man Kristoff (Jonathan Groff) in an effort to put an end to the endless ice and snow that has enveloped Anna's kingdom. And it wouldn't be a solid sounding Disney movie without an animal sidekick set to steal scenes. This time out, it's Kristoff's reindeer Sven.
Anna is on a quest to her sister the Snow Queen Elsa (Indina Menzel) with the belief that she holds the key to breaking the curse that has left their world draped in white for eternity.
Frozen premieres November 27.