We've got our first look at the cast of the latest from David Ayer (Training Day, End of Watch), Fury. The film stars Brad Pitt, Shia LaBeouf, Logan Lerman, Michael Pena and Jon Bernthal.
The film takes places as the sun is setting on World War II and follows Pitt's army sergeant Wardaddy and his Sherman tank crew of five as they fight in hostile German territory.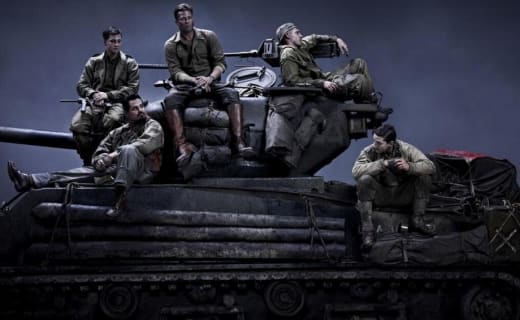 The film lands November 14, 2014 and it is interesting to note that this is Pitt's second film in the last decade where he is playing an American soldier fighting in Nazi Germany. The first being… Inglourious Basterds!