Given what James Cameron said about Gravity yesterday, anticipation for the Alfonso Cuaron film has to be sky high. Well, speaking of "up there," the full trailer for Gravity has landed and spends its first few moments truly laying out there what our protagonists are up against. George Clooney and Sandra Bullock are astronauts out on a space walk when they wind up stranded and drifting in space.
From the sounds of this trailer, their hope for survival is not so good. Perhaps, that led Cameron to say it was the "best space movie ever done."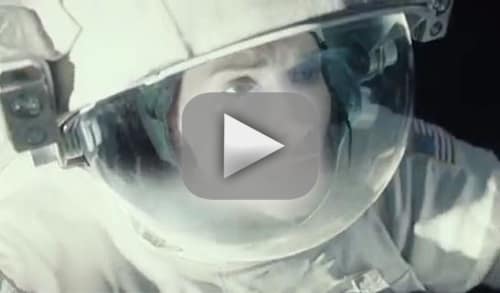 Movie Fanatic was sold from the very first Gravity trailer. Somehow the idea of Bullock and Clooney commanding two hours of our attention with their lives on the line, hundreds of miles above Earth, had powerful thriller written all over it. Between the power of the filmmaker -- Cuaron -- and the talent of its two leads, both Oscar-winning actors, Gravity could be the movie to beat this fall when it lands in 3D, 2D and IMAX 3D on October 4. 
Remember that old tagline and Alien quote "In space, no one can hear you scream?" Gravity seems to have put a new spin on that iconic phrase. Heck, just look at this Gravity still of Bullock lost in space and admit you're not uncontrollably curious!