Grudge Match Photo: Robert De Niro & Sylvester Stallone As Battling Boxers
by Joel D Amos at . Comments
A new Grudge Match photo has arrived from the film that is an interesting concept to say the least. The film stars Sylvester Stallone and Robert De Niro as former boxers whose heated rivalry electrified the sport decades prior. When a video of the two engaging in a street fight goes viral, a boxing promoter gets the idea of putting these two back in the ring for one more… Grudge Match!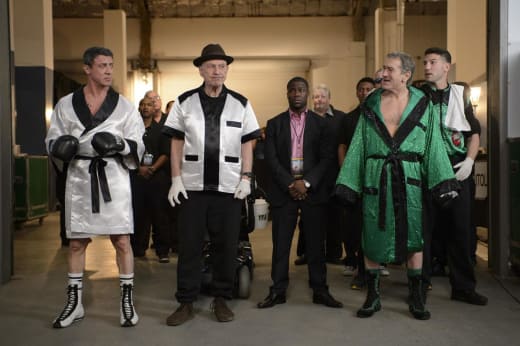 The film picks up 50 years after their last title fight that was to decide who the best between the two brawlers was. They had three fights. They split the first two and the third was cancelled before a bell was rung.
Look for the film that also stars Kevin Hart, Kim Basinger and Alan Arkin to arrive Christmas Day.