Dwayne Johnson gives new meaning to the words "ripped abs" in the latest tweeted photo from the set of Hercules. In the pic he is getting made up, as part of a four-hour makeup process. If you look closely, where his abs should be it appears he has been ripped by some sort of creature!
"Blade slashes, claw & animal teeth gashes," he writes. "Daily 4hr make up process. #DontTouchMyPec #HERCULESMovie"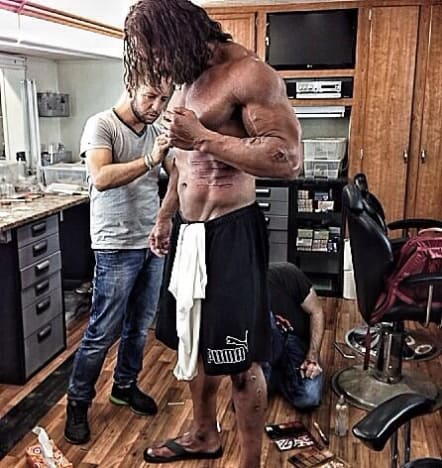 Johnson has been social media happy on the set of his latest film. We've seen the Hercules set, his Hercules helmet and even an impressive looking Hercules army.
The Brett Ratner film hits theaters July 25, 2014.