DreamWorks Animation has released its first logo for How to Train Your Dragon 2 that features the return of Jay Baruchel as Hiccup and his dragon friend Toothless. The action picks up five years after the first film and although the world is filled with dragon-human peace… an uber violent brand of dragons has just been discovered that threatens the fragile balance.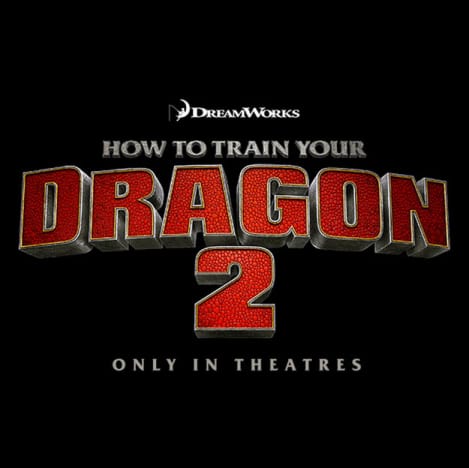 Judging by the How to Train Your Dragon 2 teaser released earlier this summer, the charming visual style has remained unchanged and Movie Fanatic, for one, cannot wait to see the continuing adventures of a boy and his… dragon!
How to Train Your Dragon 2 arrives in theaters on June 20 in 3D, 2D and IMAX 3D and features returning voice talent Gerard Butler, Craig Ferguson, America Ferrera, Christopher Mintz-Plasse (recently seen in Kick-Ass 2) and Jonah Hill.