Sir Ian McKellen has signed on to play Sherlock Holmes in his later years in director Bill Condon's adaptation of the novel A Slight Trick of the Mind. The book is by Mitch Cullin and follows a 1947 Holmes, who has long since retired. He is living in Sussex with his son, who wants to follow in his father's footsteps, as well as their housekeeper.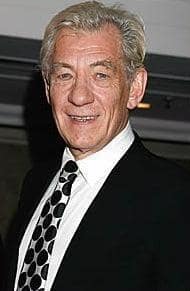 If you think he's happy letting go of the world of putting away bad guys, think again. He cannot shake the case he didn't solve from a half-century ago. His memory is fading and before it is completely gone, Holmes becomes driven to put this case in the solved column once and for all.
Of all the UK actors who could play an "older" Holmes, we cannot think of a better one than McKellen. The actor, seen recently in The Hobbit: The Desolation of Smaug trailer, himself is nowhere near retirement. He is also soon to be seen in X-Men: Days of Future Past.
Condon and McKellen have a history together, they both worked on Gods and Monsters… the film that got McKellen an Oscar. Could there be a second in his future with A Slight Trick of the Mind? It is a very distinct possibility!
Condon's latest film is the Oscar-bait The Fifth Estate.