Given the news that Independence Day 2 is moving forward, it's hardly surprising that Will Smith expressed interest. Why would the breakout star of the first film miss out on a chance to relive some glory while banking some bucks?! The original film's director and the sequel's creative master, Roland Emmerich, talked to UK's Empire and gave the world an update on where we're at with the long talked about, finally progressing Independence Day 2.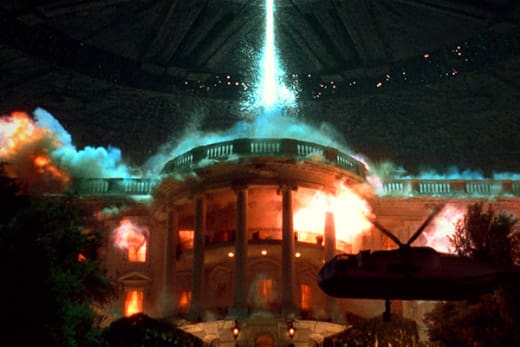 "I should get the script pretty soon. Then I'll try to get it into good shape for one or two months and, if that happens, we'll announce it and start production. We've created a mythology around these aliens, which is really cool," Emmerich said.
"You have to create a mythology because people want to see a bigger picture."
Even if Emmerich would like the Independence Day world to move past the second film with a release date scheduled of July 3, 2015, he said that will be decided by box office. That is unlike James Cameron's plans for Avatar sequels!
"We'll only do the first part because we want to have the audience decide if they want to see the second," he added. "Otherwise it feels arrogant."
Imagine that, a director listening to his audience!