After topping the box office with an impressive $41.1 million take, Insidious Chapter 2 will be getting a sequel. When we caught up with director James Wan at the introduction of the Insidious Chapter 2 trailer, he stressed that he didn't want to call the film Insidious 2 because in his mind, this was the first of many "chapters" to come in the series.
Now, Entertainment One and FilmDistrict have announced that Insidious and Insidious Chapter 2 writer Leigh Whannell has been hired to write a third chapter.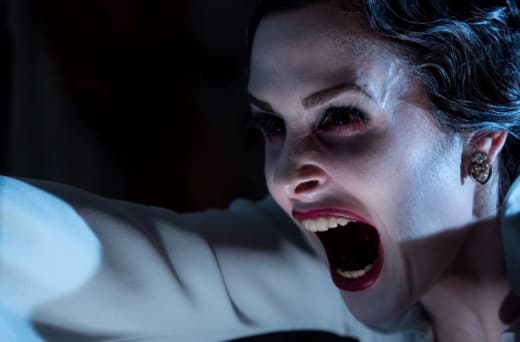 Entertainment One, FilmDistrict and Sony Pictures Worldwide Acquisitions made the announcement today that they will join forces to produce this third Insidious film (the first landed on our Top 10 Horror Movies of 2011 and you can see what we thought of the second in our Insidious Chapter 2 review).
FilmDistrict's CEO Peter Schlessel, Entertainment One's president Xavier Marchand and Sony's Steven Bersch released a joint statement saying, "The release of the first Insidious resonated with audiences around the world and quickly became one of the most talked about films in 2011. This weekend moviegoers enjoyed the terrifying continuation of the first film and we are confident they will be excited to see the third chapter of the Insidious world. There is nobody better suited to bring audiences the next chapter of this haunting story than Leigh who has brilliantly written both Insidious and Insidious Chapter 2."
Whether Wan will be back to direct a third film is not known, what with him being busy with Fast and Furious 7. But, given that these films are his baby… we would bet on it.