There is no way J.J. Abrams did not know the world of Star Wars was filled with passionate fans when he took the job as director of Star Wars Episode VII. And it also is no surprise that since he scored the rarest of positions as the person who will shepherd the most beloved franchise of all-time into a new chapter, Abrams has been quite quiet.
The entire project has been shrouded in secrecy since it was announced that Disney bought Lucasfilm and Star Wars Episode VII was on its way.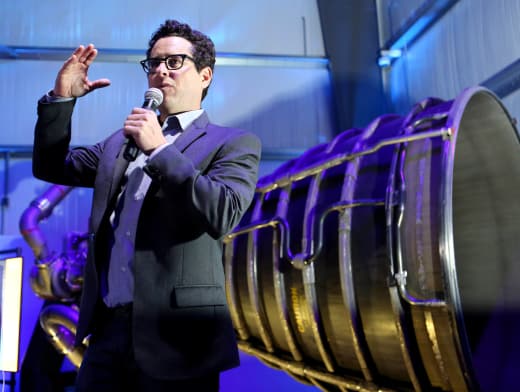 So, one can imagine the joy when -- in a recent interview with Entertainment Weekly -- he actually commented on the gig for the first time. And it was those fans that came up first.
"It's been nice seeing how important [Star Wars] is and to be reminded how important it is to so many people. We all know that [George Lucas'] dream has become almost a religion to some people," Abrams said.
Yup, it's up there with a religion and the fact that Abrams has embraced that fact gives us credence that something truly special will be coming at us in 2015. "I remember reading a thing somewhere, someone wrote about just wanting [the new film] to feel real -- to feel authentic. I remember I felt that way when I was eleven years old when I saw the first one. As much of a fairy tale as it was, it felt real. And to me, that is exactly right."
And while rumors as to casting continue to become a sport -- such as yesterday's about Saoirse Ronan and Benedict Cumberbatch getting close to a deal -- Abrams reported on the progress of the next chapter in the Star Wars universe. The helmer, who recently gave us Star Trek Into Darkness, said that the feel of his Star Wars is still a work in progress. "It's going to be an evolving thing," he admitted.
"I would say we are working really hard to make a movie that feels as emotional and authentic and exciting as possible. Whatever your favorite Star Wars movie is and how to compare it is really sort of subjective."
So, tell us… what;s your favorite Star Wars movie?