Kill Your Darlings Trailer: Daniel Radcliffe Joins Beat Generation
by Joel D Amos at . Updated at . Comments
We've seen the tease that was the thirty-second first Kill Your Darlings trailer, and now the highly anticipated fall film starring Daniel Radcliffe has released its full theatrical trailer. Radcliffe plays Allen Ginsberg, an icon of literature who made a name for himself during the heyday of the Beat Generation that included authors William S. Burroughs, Lucien Carr and, of course, Jack Kerouac.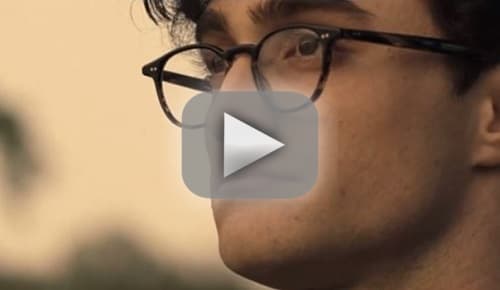 As you can see from these Kill Your Darlings photos, the movie has an incredible cast. Beyond Radcliffe's moving beyond Harry Potter to play the literary legend, Dane DeHaan (next seen in The Amazing Spider-Man 2) is Carr, Ben Foster is Burroughs and Jack Huston is Kerouac.
The cast also features Elizabeth Olsen, Jennifer Jason Leigh, David Cross and Kyra Sedgwick. It is currently premiering at the Toronto Film Festival and will hit theaters October 18.