After scoring Oscar nominations and audience love for his Up in the Air, director Jason Reitman had to choose carefully for his follow-up.
Judging by the poster that just premiered for his Labor Day, Reitman has done just that. And by the response that critics gave it upon its premiere at the Toronto Film Festival, he may have another critical and mass hit on his hands.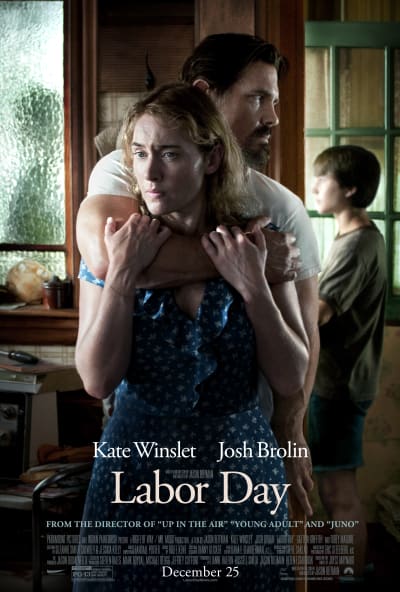 Labor Day stars Kate Winslet and Josh Brolin and follows a 13-year-old boy named Henry Wheeler who is struggling to be the man of the house for his reclusive mother.
One fateful day, he and his mother are out on a back-to-school shopping trip (over the titular weekend) and they meet Frank Chambers. Frank is charming and chilling at the same time. Somehow, he convinces them to take him in… then they learn he is an escaped convict.
The film lands in limited markets December 25 to qualify for an Oscar run, before opening nationally January 31.