In Last Days on Mars, a space crew is on one of their final days of a historic mission to Mars. The crew of Tantalus Base, led by Liev Schreiber (last seen as LBJ in The Butler), believes they have found fossilized evidence of bacterial life.
It is an astounding discovery, if only it didn't lead to utter horror. The film's first trailer and poster have premiered, and from this early tease, it appears to be pushing the sci-fi/horror element to its fullest.
Schreiber is joined in the cast by Elias Koteas, Olivia Williams (Hyde Park on the Hudson), Goran Kostic and Tom Cullen.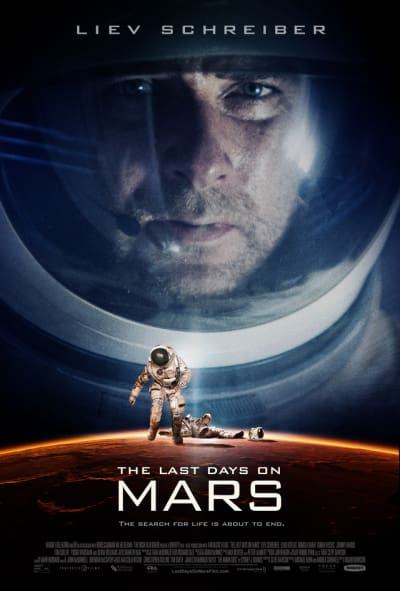 Look for Last Days on Mars when it hits theaters December 6.