Open Road Films has released two stills from Machete Kills and one behind-the-scenes look at director Robert Rodriguez. The first still is the one we're most excited about. It features Carlos Estevez as the President of the United States. Who's Carlos, you ask? Why, you might know him better by his stage name… Charlie Sheen!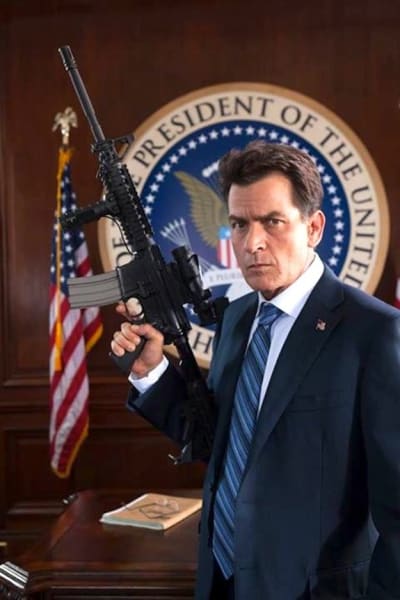 The Grindhouse spin-off and Machete sequel lands October 11 and also stars Michelle Rodriguez… seen in the photo below conferring with her director.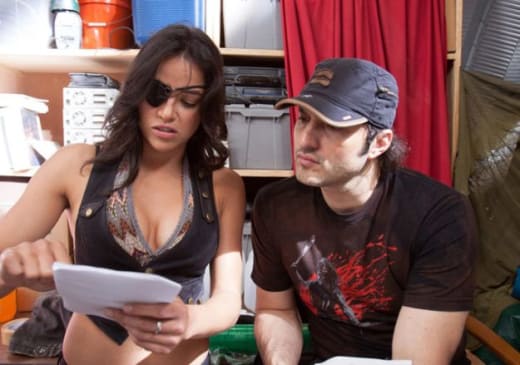 Machete Kills brings back Danny Trejo as the titular character who is recruited by Sheen, er, Estevez, to take care of an international arms dealer. Also starring in Machete Kills are Sofia Vergara, Lady Gaga, Antonio Banderas, Jessica Alba, Demian Bichir, Vanessa Hudgens, Mel Gibson and the woman pictured below, Amber Heard.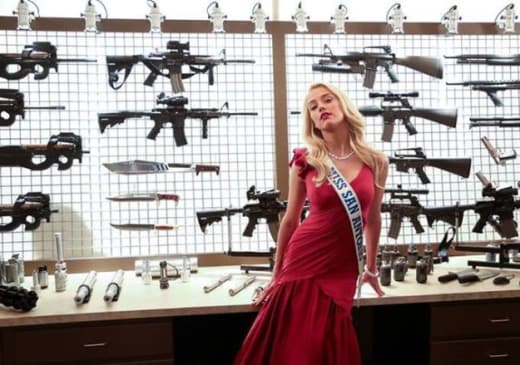 Check out the Machete Kills trailer for more!