Movie posters that truly capture the eye are honestly getting kind of rare, and that is why the latest Machete Kills poster truly pops. Robert Rodriguez's sequel to Machete finds its hero front and center with girls, guns and explosions going off all around him.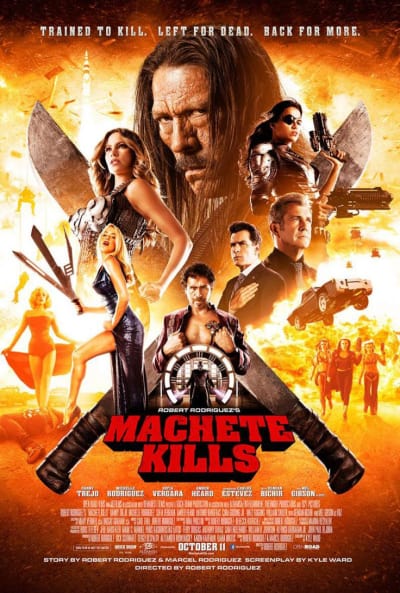 Machete Kills explodes onto screens October 11 and features an all-star cast including Danny Trejo returning as the tile role, Carlos Estevez (Charlie Sheen) as the President of the United States, Michelle Rodriguez, Sofia Vergara, Amber Heard, Antonio Banderas, Jessica Alba, Demian Bichir, Vanessa Hudgens, Alex Vega, Mel Gibson and yes, even Lady Gaga!
Check out the Machete Kills trailer for more!