Machete Kills Stills: Charlie Sheen Protected by Jesse James?
by Joel D Amos at . Updated at . Comments
A slew of new Machete Kills stills have been released by filmmaker Robert Rodriguez. Several are noteworthy, including our first look at Antonio Banderas' character and Mel Gibson's heart (you'll see what we mean).
But, the standout has to be the one of Charlie Sheen (or as he is going by in this film, his given name, Carlos Estevez) as the President of the United States being protected by Secret Service Agent... Jesse James?!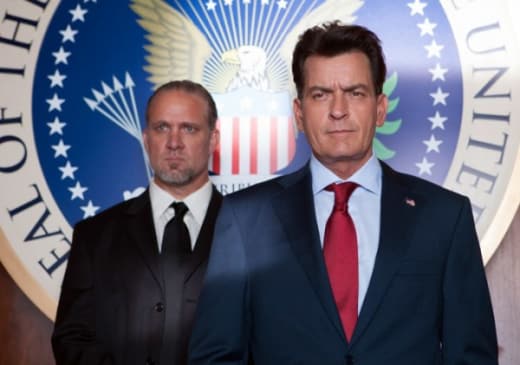 Also making her presence felt in this latest batch of stills is Michelle Rodriguez in a few below that feature the actress as a patch-over-her-eye badass. 
But back to Gibson and his heart. See, from what we've gleaned from the story, the photo of star and titular character Danny Trejo gazing at a human heart (on the right below) is actually that of Gibson's character. See... we knew Gibson had a heart! 
Amber Heard makes her first appearance since last week's Machete Kills stills that featured her uber-violent beauty queen, known as Miss San Antonio. 
And as we promised, here's Banderas (just announced as cast in The Expendables 3) making his Machete Kills still debut!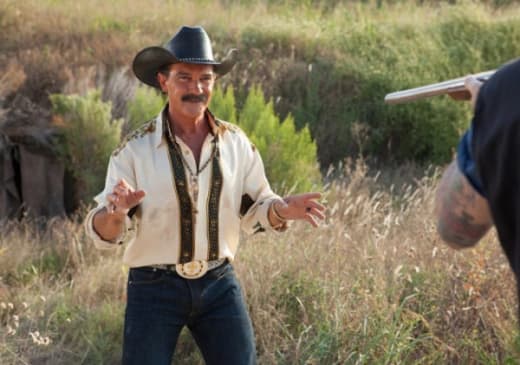 Check out the Machete Kills trailer for more on this wild-looking sequel to Machete!