Hot on the heels of the first Need for Speed photos, we've got the trailer for Need for Speed from DreamWorks. The film, based on the most popular racing video game of all time, features Breaking Bad star Aaron Paul in a race across the country while the clock is nervously ticking away -- a thriller that, from the looks of this first teaser, should more than satisfy the millions of fans of the game.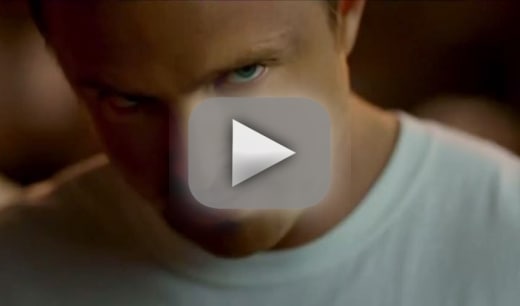 Paul's mechanic is framed for manslaughter by a former NASCAR driver with a chip on his shoulder (Dominic Cooper). That sends him out on a revenge mission that will be played out in an underground, below-the-radar racing tournament.
Scott Waugh, who recently scored major success with his Act of Valor, directs the feature, and when we talked to Waugh about Need for Speed, he could not have been more serious about taking the expectations of those millions of video game fans and not letting them down.
Need for Speed hits theaters March 14, 2014 and also stars Imogen Poots, Dakota Johnson (recently cast in Fifty Shades of Grey), Michael Keaton (just seen in the RoboCop trailer!) and Kid Cudi.