Night at the Museum 3 Exclusive: Thomas Lennon and Ben Garant Talk Future
by Joel D Amos at . Comments
Thomas Lennon and Ben Garant wrote the incredibly original scripts for Night at the Museum and Night at the Museum: Battle of the Smithsonian. When we caught up with the writers for their film Hell Baby, in which the Reno 911 veterans also star, Movie Fanatic asked for not only an update on Night at the Museum 3, but also if we will see any more Reno: 911 on the silver screen.
First, as huge fans of their unique brand of humor, we asked about Reno 911. After the Reno 911 Miami movie came and went, the guys have been busy. But, who wouldn't want to see Lennon back in those short-shorts?! "People are talking about trying to get us to do it again," Garant admitted.
Lennon revealed that there has been an offer, just not for a movie. "There was an offer from Netflix… which we should take seriously," Lennon said. "I wouldn't be surprised if we did more films in that style."
As you can see from our Hell Baby review, they are doing that now!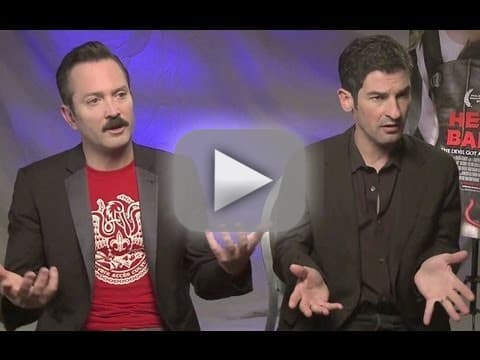 With Night at the Museum 3 moving forward, we asked the screenwriters about the next adventure for Ben Stiller's alter ego. Their answer was a surprise as it seems they may be replaced… or not! "It's definitely in the works. I don't know what state it's in right now," Lennon said. "If you've read our screenwriting book, something that frequently happens is you'll get replaced off your own movie all the time!"
"Have we been replaced?" Garant asked.
"We've been on and off it, that movie, a few times," Lennon answered. "But, I think it's going."