Pirates of the Caribbean: Dead Men Tell No Tales Release Date Moved Back
by Joel D Amos at . Comments
Sure, we got that title of Pirates of the Caribbean: Dead Men Tell No Tales a few weeks back and we knew we could expect it July 10, 2015. But now news has arrived that it will not hit screens until sometime in 2016.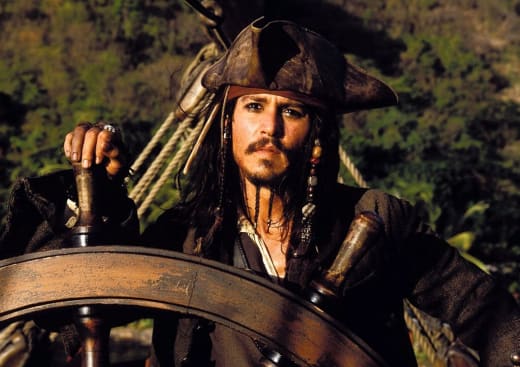 From the sounds of things, directors Joachim Ronning and Espen Sandberg are thrilled to get going… so what's up with the delay? Insiders claim that it has to do with the fact that Disney wants to ensure they have a solid fifth installment of the series.
But, if you ask us…
It has to do with the fact that 2015 is looking to be one crowded blockbuster after blockbuster year. It had to start with the news earlier today that Ant-Man moved up its release date to within days of when Dead Men Tell No Tales was due. Toss that in with the fact that Avengers: Age of Ultron is due that May and that Star Wars Episode VII will certainly hit theaters at some point in 2015. Oh, and then there's that Batman vs. Superman thing.
Some may say that Pirates of the Caribbean: Dead Men Tell No Tales blinked in a game of cinematic chicken. We prefer to think of it in terms of the fact that Disney is not only one of the best in the business, but also the most profitable and you don't get that way by accident.