Prisoners Holds Audiences Captive: Weekend Box Office Report
by Joel D Amos at . Updated at . Comments
Hugh Jackman and Jake Gyllenhaal's unnerving thriller (check out our Prisoners review) held audiences in its grip as the film landed in first place with a solid $21.4 million for Warner Bros. As word of mouth spreads about just how good this film is… Prisoners may just be beginning its box office bonanza.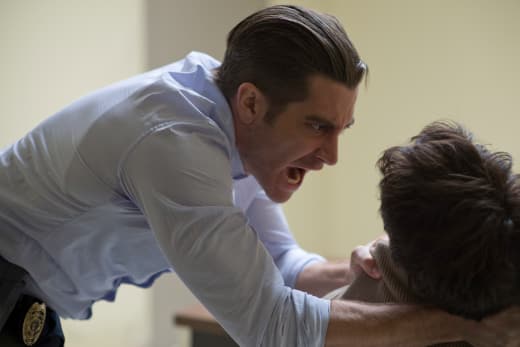 Coming in second was last weekend's top film, Insidious Chapter 2. The James Wan-directed horror sequel has now banked $60 million. Not bad for a lower budget scare sequel. Third place belonged to the Robert De Niro mob dark comedy The Family. The little film that could has amassed $25.6 million in only two weeks of release.
Fourth place belongs to the film that has taken Hollywood by surprise, Instructions Not Included. The story of a Tinseltown stunt man who suddenly becomes a father has charmed over $34 million since it opened six weeks ago.
Closing out the top five is the other new movie of the week, Battle of the Year. The dance fest did mediocre business, earning an even $5 million.
Looking at the ninth spot, one might think… what? But, yes that is The Wizard of Oz, re-mastered in 3D for IMAX, and it scored big time with a $3 million opening weekend. Not bad for a movie that is several decades old.
Then, closing out the top 10 is the Disney animated movie Planes. For a film that was supposed to go direct to DVD, its $86.5 million haul so far makes whoever made the decision to have it be a big screen release look utterly brilliant.
Box office top 10:
1. Prisoners, $21.4 million
2. Insidious Chapter 2, $14.5 million
3. The Family, $7 million
4. Instructions Not Included, $5.7 million
5. Battle of the Year, $5 million
6. We're the Millers, $4.7 million
7. The Butler, $4.3 million
8. Riddick, $37.2 million
9. The Wizard of Oz, $3 million
10. Planes, $2.9 million