Riddick won the first weekend of the fall box office by almost twice as much as the second place film, The Butler. Vin Diesel and his third turn as the anti-hero banked $18.7 million to Forest Whitaker and his The Butler's $8.9 million. Don't cry for Lee Daniels' sure to be noticed at Oscar time movie -- it has grossed an incredible $91.9 million thus far!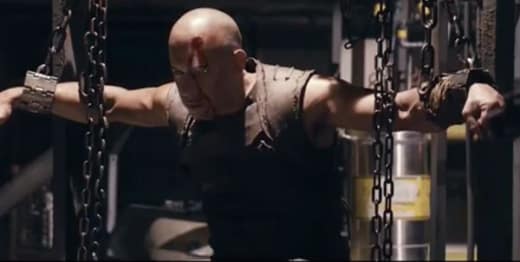 To compare, The Chronicles of Riddick earned $24 million when it opened in 2004. But since Riddick was self financed compared to the last one having a big studio promotional machine behind it, Diesel should be quite happy with its almost $19 million haul.
The surprise hit of last weekend's box office report, Instructions Not Included, added another $8.1 million to its impressive opening week total to bring its cumulative box office to $20.3 million. Perhaps Hollywood should pay attention! Latino audiences clearly crave films that are not only geared toward their interests, but also present solid messages and portray characters in a compassionate light!
The fourth place film is the movie that has surprised many with how it just keeps going, We're the Millers -- it even landed on our Top 10 Best Blockbusters of Summer list. Since its release the comedy, teased so effectively in this We're the Millers red band trailer, has made an astonishing $123.8 million.
And closing out the top five is the little Disney movie that could, Planes. The Cars spin-off was originally slated as a straight-to-DVD release and its $79.2 million gross is proving that whoever thought it should hit theaters first was absolutely right!
Box office top 10:
1. Riddick, $18.7 million
2. The Butler, $8.9 million
3. Instructions Not Included, $8.1 million
4. We're the Millers, $7.9 million
5. Planes, $4.3 million
6. One Direction: This Is Us, $4.1 million
7. Elysium, $3.1 million
8. Blue Jasmine, $2.7 million
9. Percy Jackson: Sea of Monsters, $2.5 million
10. The World's End, $2.3 million