The original RoboCop has a legion of fans who treasure everything about the film that made a star out of Peter Weller. When news arrived that there would be a RoboCop remake (previewed in the RoboCop teaser), they met it with raised eyebrows.
Now that the first RoboCop trailer has been released, perhaps some of that fear has subsided. With today's release of the first full official poster for RoboCop, they should also find solace that one of the great RoboCop lines from the original has been put front and center: Your move!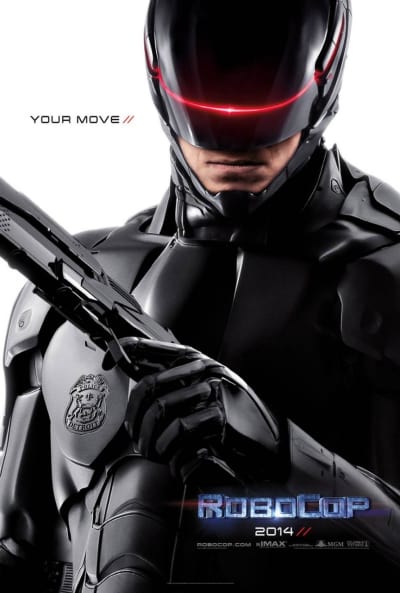 The new RoboCop will be played by Joel Kinnaman, and the cast is outstanding led by Samuel L. Jackson, Gary Oldman, Michael Keaton, Jackie Earle Haley, Jay Baruchel and Jennifer Ehle.
RoboCop is back to save Detroit February 7, 2014 and check out what the RoboCop cast said to us at Comic-Con!