The first trailer for RoboCop is finally here! Joel Kinnaman steps into the role made famous by Peter Weller and this first tease truly gets the feel of the original, but also brings the story firmly into the 21st century.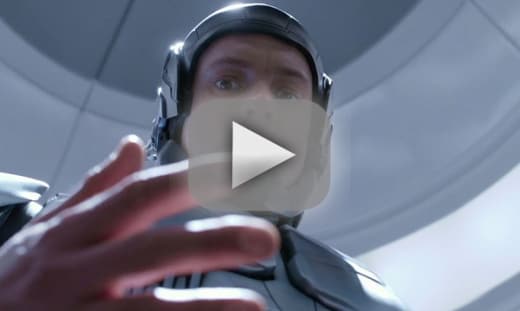 The film takes place in the not-so-distant future, 2028, and super-corporation OmniCorp is leading the way when it comes to robot technology. Crime is out of control and when Kinnaman's cop is badly injured to the point where he is knocking on death's door… he is revised as the titular hero.
We spoke to the RoboCop cast at Comic-Con, and their excitement for the project is felt on every frame of this trailer. 
The ensemble cast is top-notch, from Kinnaman to Gary Oldman, Michael Keaton, Samuel L. Jackson, Jackie Earle Haley, Michael K. Williams, Jay Baruchel and Marianne Jean-Baptiste. Look for RoboCop to kick ass and take names in merely months, on February 7, 2014.