With the passing of Labor Day, the summer movie season is officially over. Summer 2013 box office has been counted and it's officially a record-breaking year. Now, we look to fall where the quality of the movies is certainly a little better. After all… Oscar contenders almost always land in the final third of the year.
So… what does Hollywood have to offer this September as the leaves start to turn?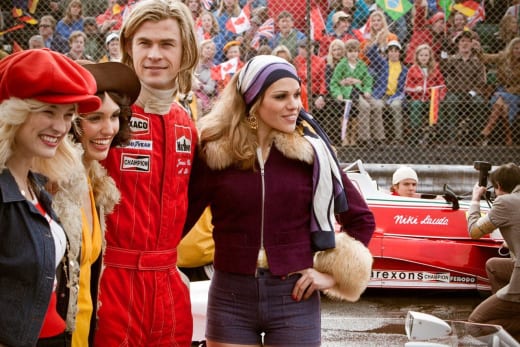 Why, quite a lot actually and in some ways you'll see several films that make it look a whole lot like summer hasn't ended. Like Vin Diesel and Riddick storming onto screens or Cloudy with a Chance of Meatballs 2 picking up moments after the first film ended.
Horror is represented, one film certainly scarier than the other. Check out the Insidious Chapter 2 trailer and admit the return of that fearful family isn't truly frightening. Meanwhile, Hell Baby makes light of the terror and had us laughing hysterically.
Oscar contender Rush lands from Ron Howard, who chronicles the legendary rivalry of Formula 1 racing's James Hunt versus Niki Lauda. Naomi Watts and Robin Wright enter the Best Actress sweeps with Adore. Robert De Niro makes light of his mob past with the mobster in witness protection comedy The Family. And the acting fireworks ought to be huge as Jake Gyllenhaal and Hugh Jackman try to find Jackman's kidnapped kid in Prisoners.
And an astonishing directorial debut happens at the end of the month… Joseph Gordon Levitt's Don Jon.
Let us know:
What September movie are you most excited to see?