Stan Lee Talks Marvel Movie Wish List: Black Panther and More!
by Joel D Amos at . Updated at . Comments
Stan Lee is working with Doritos on a contest that will give one lucky winner the chance to "co-direct" Avengers: Age of Ultron with Joss Whedon. While talking about the contest recently with TooFab, he was asked a question that we all want answers to: What Marvel universe superheroes can we expect in the future that we have not seen yet?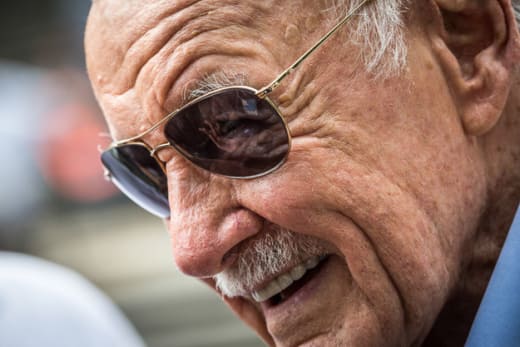 "They are going to do the Black Panther," he said. Wait… what?! We asked Morris Chestnut about that and he said he was still in the running for the part. Movie Fanatic could not be more pleased that appears to be moving forward.
Now, Kevin Feige runs Marvel Studios and he has final say. But, one has to believe that what Lee says has merit... after all, these are characters he created.
So, what else did the Marvel man say was coming down the pipeline from Marvel, movie-wise?
"They are going to use Doctor Strange. They are going to do Ant-Man (Who should play Ant-Man?)," Lee added. "They are going to do the Guardians of the Galaxy. And they'll probably do the Inhumans."
And what about a female-centered superhero movie… is that in our future?
"Well, probably at one time they'll make a movie of the Black Widow (currently played by Scarlett Johansson, who will be in Captain America: The Winter Soldier)," Lee said. "The thing is, women like these movies as much as the guys, so we don't have to knock ourselves out to find a female."
And while we've got Lee on the brain... check out all of his movie cameos in one video!