Star Trek Into Darkness Exclusive Giveaway: Win J.J. Abrams Signed DVD!
by Joel D Amos at . Updated at . Comments
With J.J. Abrams' second foray into the world of Star Trek, Star Trek Into Darkness, now on DVD and Blu-Ray, Movie Fanatic is presenting a very special contest. One lucky winner will receive an autographed copy of the Blu-Ray/DVD combo pack signed by the current sci-fi go-to director of our time -- J.J. Abrams.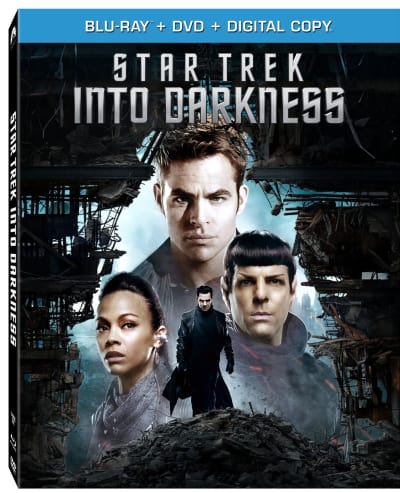 As he told us in our Star Trek Into Darkness interview, Abrams is proud of the legacy he has left for future Star Trek directors now that he is heading off to direct Star Wars Episode VII.
And as we stated in our Star Trek Into Darkness review, he is handing off a property that has found its way into the 21st century with power, panache and a cinematic persona that is hardly matched anywhere in Hollywood. There is something so incredibly unique about Star Trek… and frankly, Abrams.
To win the J.J. Abrams autographed copy of Star Trek Into Darkness, use the widget below to enter on Facebook or Twitter. There are three unique ways to enter, and by entering all three ways you can increase your chance at winning! And enter now, this prize pack's winners will be announced September 20.