The rumors when it comes to casting for Star Wars: Episode VII have been all over the place. Sure, we heard that Harrison Ford, Mark Hamill and Carrie Fisher will reprise their roles… and that makes sense. Then, there are the stories about Jonathan Rhys Meyers joining the cast, and as what? Now, we think there is a rumor that has some serious mettle: Benedict Cumberbatch will likely be in the cast. As what… that is unknown.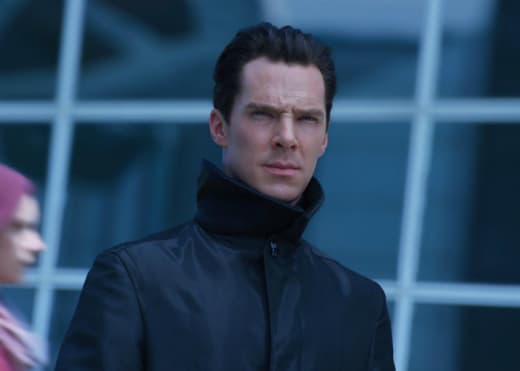 Cumberbatch, as we all know, is close with Star Wars: Episode VII director J.J. Abrams. Cumberbatch killed it as the villain in Star Trek: Into Darkness and Abrams clearly appreciates the UK actor's work. As the story for Star Wars: Episode VII is likely to center on Han and Leia's kids… that rules that out given his age.
Perhaps Cumberbatch will play another, as yet unnamed character... or even more delicious, the film's villain. But -- and this is a huge but -- he was just a villain in an Abrams movie, so honestly that is unlikely here.
We can clearly see Cumberbatch in the Star Wars universe. He can play both hero (as he does as Sherlock Holmes) or villain and even play the grey areas in between.
When it comes to this rumor, we believe where there is smoke here, there is fire. Mark our words… Cumberbatch will be in Star Wars: Episode VII. Just as what… that is the mystery. What we do know is Star Wars: Episode VII will start shooting in January 2014.
Stay tuned!