Star Wars Episode VII: Saoirse Ronan & Benedict Cumberbatch Rumors Intensify
by Joel D Amos at . Updated at . Comments
Star Wars Episode VII has to be going into production very soon. With a 2015 release date and the film being, obviously, so special effects-heavy… one would think those cameras should be rolling -- frankly -- any day now. So, as we debate the potential title of Star Wars Episode VII (A New Dawn?), more news has arisen concerning casting.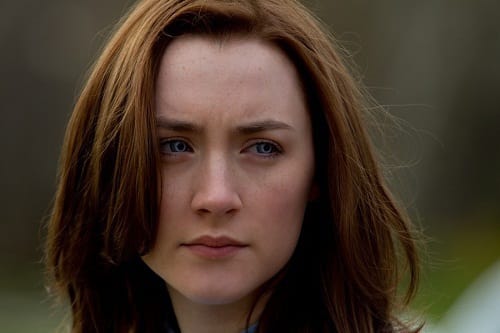 Latino Review, who might we say was correct about Benedict Cumberbatch being Khan in Star Trek Into Darkness way early in the process, is saying that they have it on good authority that the man who was Khan will be in Star Wars Episode VII. The role may be small, but it will grow in Episode VIII and Episode IX.
The newest news has to do with an actress going in for a read who we absolutely adore, Saoirse Ronan. No word as to which role, but the word is that The Host and Hanna star has auditioned and even read lines for a part in the first film for the newly minted Star Wars director J.J. Abrams.
Let's see… we think Ronan would be perfect for some sort of role on the heroic side of things, and can you imagine Cumberbatch as a Sith Lord? Yeah, we can too.